About us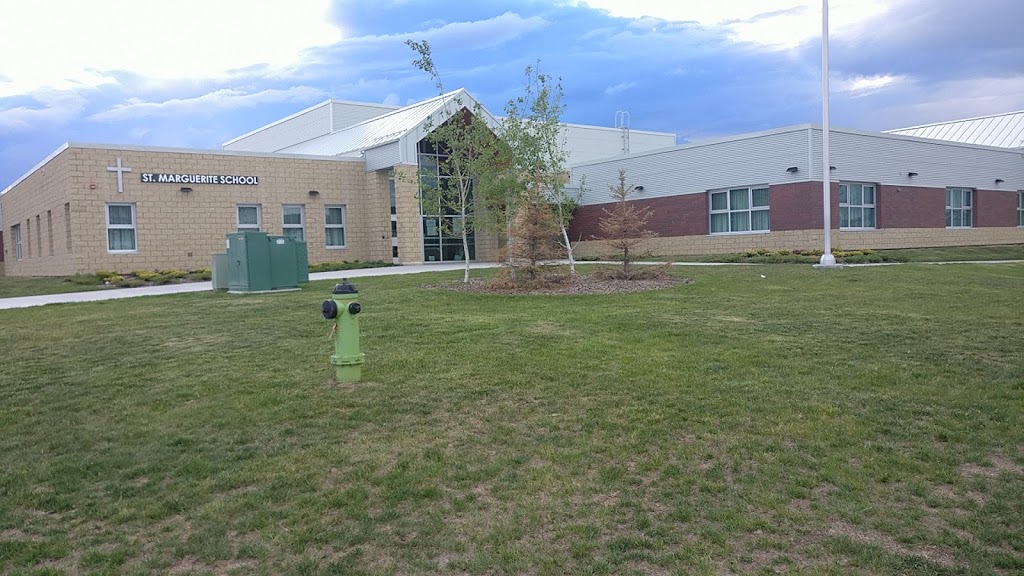 We are a K-6 school proudly serving the community of New Brighton since opening in September 2016.
Our school is blessed to be named after St. Marguerite d'Youville, she was the first Canadian to be elevated to sainthood. St. Marguerite lived a very humble life in the Montreal area in the 1700's where she along with several other women dedicate their lives to serving God through assisting the poor. Together they founded the Sisters of Charity of Montreal and were often referred to as the "Grey Nuns" due to the colour of the habits they wore. In 1747, the Grey Nuns were asked to oversee the operations of the failing General Hospital in Montreal. Under their administration the hospital was able to eliminate debt and while still able to provide care to everyone including those marginalized by society. To this day, the Sisters of Charity (Grey Nuns) continue to serve in the many hospitals they are affiliated with.
Marguerite passed in 1771 after a lifetime of devotion to Jesus Christ. Pope John XXIII beatified her in 1959 bestowing her "Mother of Universal Charity" and she was canonized in 1990.
St. Marguerite d'Youville Feast Day is October 16th.
Our motto of "Serving Others with Humility, Strength and Love" is inspired by the life of St. Marguerite.